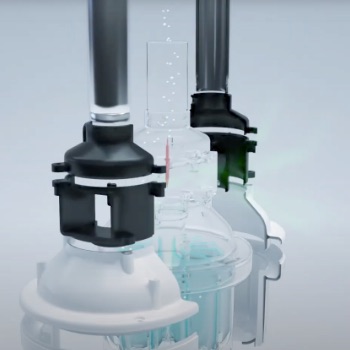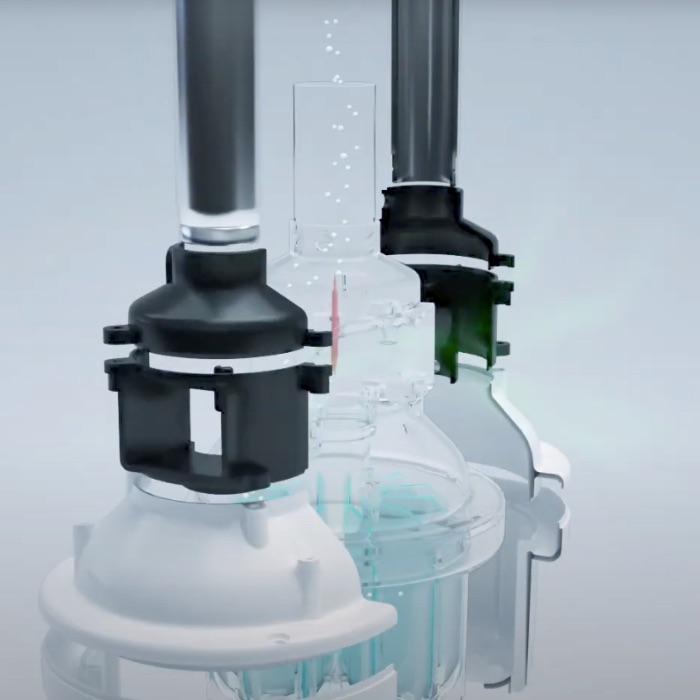 This patented technology is installed in each product including Anqu.
Our all models are equipped with this patented technology * "A device that charges nano-sized liquid particles with negative electrons and diffuses them into the air "
Our patented technology nanonizes the functional liquid (from 5 ~ to 100 nanometers or less), and adds negative electrons and diffuses them into the air.
By utilizing the property that negative electrons fly toward positive electrode, the effect can be exerted everywhere in room space.
* Patent No. 5819560
This patented technology * has been proved by numerous scientific tests.
Maebashi Institute of Technology, Faculty of Engineering, Department of Biological Engineering

Professor
Dr. Agri. Shuhei ZENNO

Test report on space sterilization by Nanoseed α

・Purpose of sterilization measurement

When a 180m2 room is spatially sterilized with a sterilizer (Nanoseed α) using a solution (XCS-11D), the reduction rate of airborne microorganisms (fungi and bacteria) is used as the evaluation standard, and the sterilization is to be evaluated.
 (Note) Fungi are eukaryotic microorganisms such as mushrooms, molds and yeasts, and bacteria are prokaryotic microorganisms.

Maebashi Institute of Technology

Visiting Professor
Dr. Eng. Yukio SHIMODA

Nanoseedα Health-Safety Evaluation Report

1 Purpose of Nanoseedα health safety evaluation

In the sterilization test conducted by Maebashi Institute of Technology, Nanoseed α (sterilization device) can sterilize in less than an hour even in 180 m2 wide room(ceiling height 3 m)(Reference [1]).
This paper evaluates the health safty of Nanoseeda α when it used for infants (under 1 year old), toddlers (1~6 years old), elementary school children, and adults (16 years and over) in the rooms of area 165 m2、26 m2、16.5 m2、13 m2.

Gunma University, Faculty of Science and Technology, Division of Mechanical Science and Technology

Professor
Dr.Eng. Tsuneaki ISHIMA

Visualization Report of Space Sterilization by Nanoseed α

・Summary

As a result of preliminary experiments, it was found that the fungicide particles released from Nanoseed α are "transparent", do not reflect the laser beam, and cannot be detected by a laser measuring instrument.One way to visualize the movement of fungicide particles that are not reflected by the laser beam is to float fine smoke indoors and hit the particles against the smoke. When the particles collide, the smoke will move. By visualizing the movement of the smoke, we used a method of "indirectly" visualizing the movement of particles. It was visually confirmed that the Nanoseed particles fly from Nanoseed α to 2.7m high ceiling and to 7m away corner of the 165m2 room . From these observations, it is confirmed that the particles from Nanoseed α are flying to nearly every corner of 165m2 room.